To View the Latest Information use the Drop down Boxes Above
Welcome to Lions Clubs International District 105CN
Our Lions District has a membership of 1298 men and women, in 93 Clubs.
The Location of our clubs can be found in the following areas 
Cheshire, Cumbria, Derbyshire, Greater Manchester, Isle of Man, Lancashire, Leicestershire (north), Merseyside, North Wales, Shropshire, Staffordshire.
Message from District Governor Neil Martin 2021-2020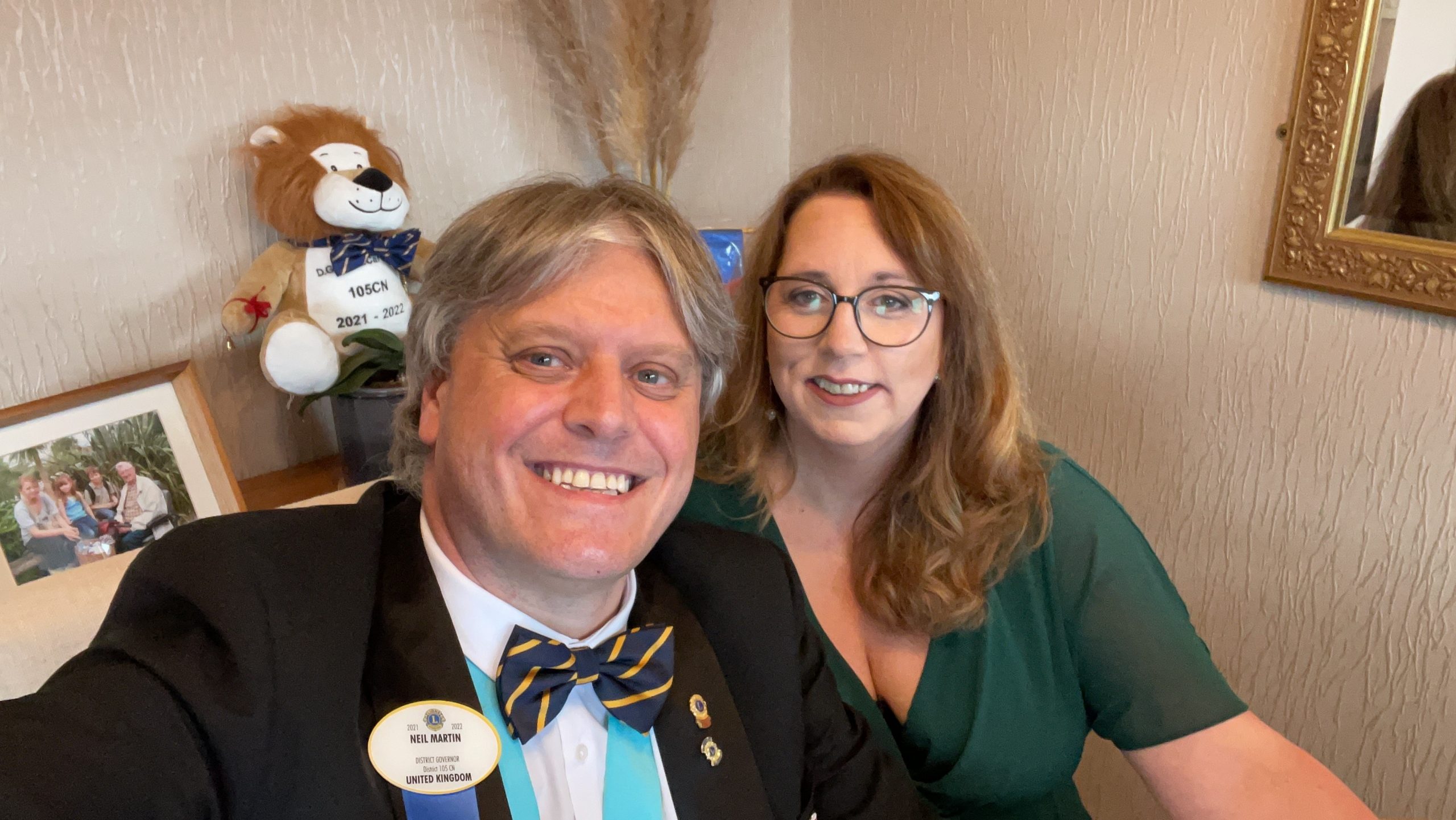 We have so many important things to concentrate on this year such as supporting our communities following 15 of the pandemic restriction, who have been effected in many ways. As Lions we are effective through visible service serving the biggest needs around us.
The Motto "WE SERVE" is what defines us as Lions. This is also the official theme of this years International President Douglas X Alexander, from Brooklyn New York. To keep our purpose at the forefront of everything we do, International President Douglas has a message of "SERVICE FROM THE HEART". As lions we serve from the heart while embracing the joy that comes with it. We need to let our passion for service to shine through and we can accomplish anything.
The message from myself as serving District Governor this year is "WE SHARE".
We need to share the good we can do as Lions. Share your heart, passion and service with others. By sharing your support and passion for the good causes you oversee, your clubs can achieve more and make these causes core to your own club objectives and achievements.
The Lion share of our passion is in service. Our international motto 'We Serve' encourages us in our pursuit as Lions. This is validated with this year's International Presidents message of 'Service From The Heart'. Along with my words as District Governor we have a powerful message of 'We Share – Service From the Heart'. "
As the District Governor, I am here to help and serve you. I am here to listen and support you all as Lions and Volunteers. It is my job to bring you all together in the district, with a shared joint vision. Doing this means we can achieve more by using strong continuous communication, a conversation that includes everyone. We need to share the good we can achieve together, sharing your plans and objectives as clubs and as individuals, so others can join your activities as volunteers and as new Lions.
I wish everyone the best for this coming year. Your commitment to change the world we live in is appreciated by all that we touch through service. I also welcome those who wish to serve and make a difference not just to your community but to your lives as an active volunteer within this fantastic global organisation of Lions Clubs International.
"Amazing People Doing Amazing Things."
Please contact us online.
We will always reply.
Neil Martin
District Governor
2021-2022